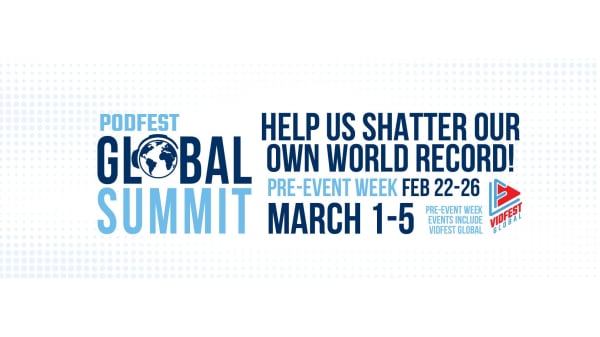 Podfest Global 2021
PodFest Global is a gathering for those who are passionate about sharing their voice and message with the world through audio and video.
Here you'll access over 500 video recordings of the conference sessions from PodFest Global and VidFest 2021 - Download our Podfest App to access the recordings on your phone/tablet.
We're going for a GUINNESS World Record again with 10,000 people! - the all-time largest virtual podcasting event ever. Created by Chris Krimitsos in 2015, Podfest Global has grown into a recurring, must-attend yearly gathering that is now international, drawing creators from all over the world. Join friendly faces and speakers who are experts
in their field, delivering the most valuable, recent content from the virtual stage AND backstage. Our programming, exhibitions and networking opportunities make this event a place for developing long-lasting, positive relationships for years to come.
Choose your payment plan
GBP  99.00

- One time payment