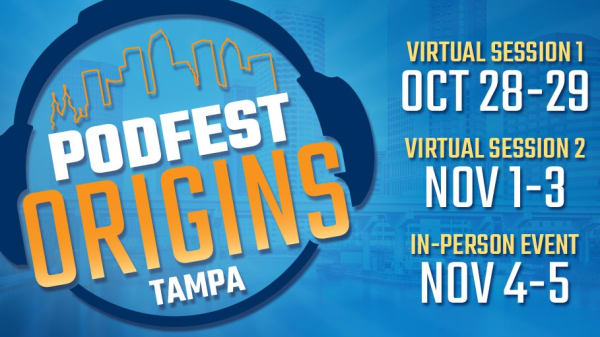 Podfest Origins
Our first HYBRID, LIVE, IN-PERSON & VIRTUAL event since the pandemic where we go back to our roots in Tampa, Florida for a special edition of PodFest called "PodFest Origins!"
Virtual Dates are October 28th-29th, and November 1st-3rd.
PodFest is a community of people who are interested and passionate about sharing their voice and message with the world through the powerful mediums of audio and video.
This will be our first hybrid event where there will be a limited edition of in-person passes and virtual passes.
We will have TWO tracks, a podcast track, and a video track. We will be featuring the most talented educators across our community.
Choose your payment plan
USD  199.00

- One time payment